There is no denying that online gambling is not only fun, addictive, but full of possibilities as well. No wonder why it attracts a huge crowd of people who play to win big. That being said, there are hundreds of casinos online that promise to deliver amazing online gambling experience. Unfortunately, some of them fail to deliver even 'below-average' gambling experience and this hurts the integrity of the gambling industry.
There are online casinos and gambling sites that are eager to take your deposit, but not keen at all to give your money back. Let's have a look at some of the blacklisted casinos and fraudulent sites that you should avoid you want to protect yourself from gambling scams online.
---
---
---
---
Blacklisted Casinos and Fraudulent Sites

Here is a list blacklisted casinos and fraudulent sites you must look out for. The best approach for you is to bookmark our page because we update it from time to time.

AFFPOWER
Reasons: Unethical marketing, voiding winnings over minor T/C infractions, slow payments, and illegally hacking blogs for their advertisement purposes.

BETFAIR
Reasons: Failing to honor a Happy Hour bonus promotion, poor casino practices, confiscating winnings and refusing to give them to winners.

CASINO 1X2
Reasons: Runs out of money (apparently they have no cash flow), don't play players and yet keeps on depositing money.

BETVOYAGER
Reasons: They, in fact, encourage their players to spam casinos and gambling related sites. They even made a condition to spam if players want to get paid.

IBUTLER CASINOS
Reasons: Spammed forums ripped off games and content.

LOCK CASINO
Reasons: Payments are really slow and infrequent. There are cases in which some players had to wait more than a year to get paid.

LUCKY 18 CASINO
Reasons: It has a bad reputation for not paying their players at all. Although the owner was arrested in 2009 in Israel, the website is operating again while using TopGame software.

21 DUKES
Reasons: It is mainly blacklisted due to its payment problems. It fails to pay players on time and there are cases in which players are not paid their winnings at all.

ALL STAR SLOTS
Reasons: Although it has been under the scanner for its questionable practices, one of the main reasons why it is blacklisted is due to its rigged games.
---
---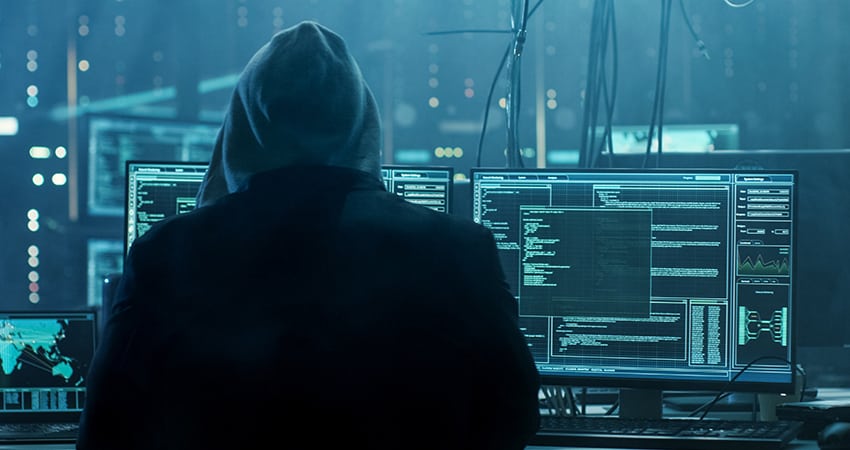 ---
---
How to Spot a Fraudulent Casinos or Gambling Site?

There are several reasons that mark an online casino or gambling site as fraudulent:

Unfair games: Given that all games must be random so that they are 100% fair, a scam casino will take advantage by ripping off or altering their games. A scam casino can also encourage the players to play "less fair" games by making sure their free practice games are easy.

Non-Payment: It is one of the main reasons why most online casinos are blacklisted. If the casino won't pay the players his or her winning except for legitimate reasons (e.g. cheating, abuse of offers, not fulfilling the terms of a bonus offer), then the casino will be blacklisted.

Slow Payment: It is quite similar to non-payment. A scam casino will take week, months or even years to pay players back. It is mostly because the casino doesn't have a cash flow (it is a big concern) or it wants the player to take bonus so that they cannot cash out or the players just keep on playing. Needless to say, both are unprofessional and scam behaviors.

Changing Terms: This is trick scam casinos play when they're in a dispute with players. All they do is alter the terms & conditions to support their claim. However, you can easily check it by looking into the archives because it'll show you that the terms were changed quite recently.

Marketing Spam: Marketing is needed for any business, however, it is not considered "by the book" if the casino spams forums, websites, players etc.

How to Spot Which Online Casino or Gambling Site is Safe?

Follow these important steps before depositing your money in any online casino or gambling site:

-Step 1: Search Google
-Step 2: Check what Watchdog Sites Are Saying About the Site
-Step 3: Make Sure You Check For License
-Step 4: Check for Predatory Terms
-Step 5: Check If There Are Any Scandals Online
-Step 6: Check For Deposit Options (if there are fewer options, you better stay away)
---
Disclaimer: All images are copyright to their respective owners and are used by TGB for informational purposes only.