On December 1, 2018, at the Staples Center in Los Angeles, California, a professional boxing fight between Deontay Wilder vs. Tyson Fury did not produce the results many fans were expecting. The fight ended in a controversial split draw with the scorecard at 115–111 for Wilder, 114–112 for Fury, and 113–113.
---
Many avid boxing fans were not expecting the heavyweight fight to be so intense, full of drama. So, before the fight here how it was: Wilder, the 33 years old American heavyweight champion is known as a big-swinging, big-hitter power pack. Prior to the fight, Wilder had won all 40 fights with 39 wins by KO. Fury, the 30 years old British self-proclaimed 'lineal' heavyweight champion is known as someone who is elusive, clever, analytical and quick on his feet. Prior to the fight, Fury had won all 27 fights with 19 wins by KO.
---
---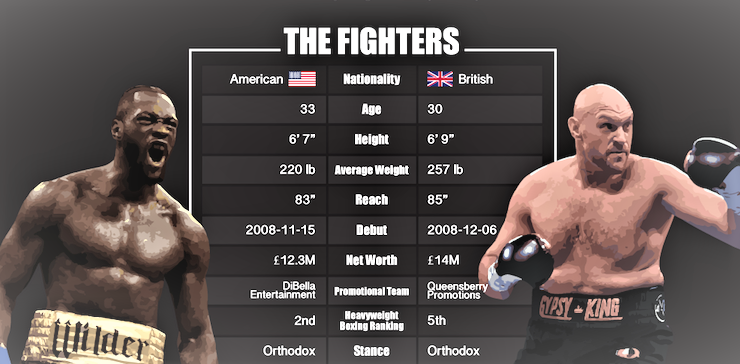 ---
---
The talks and promotions of the potential match up between Wilder and Fury started years ago. Even the two fighters were talking about it on social media platforms. Their first encounter took place off camera at the Motorpoint Arena in Sheffield in April 2013, where both of them promised to fight each other in the future. In 2016, Wilder was fighting against Artur Szpilka at the Barclays Center in New York, a fight that Wilder won comprehensively. Fury was also watching the game and that's when Fury jumped into the ring for a face-to-face confrontation with Wilder. Fury told Wilder in front of a live television audience "there's only one Tyson Fury, what you got to say about that, Deontay?" To which Wilder replied, "we all know, Fury, this is just an act, I ain't scared of nobody and I'll come to your backyard for that fight, baby!"
---
---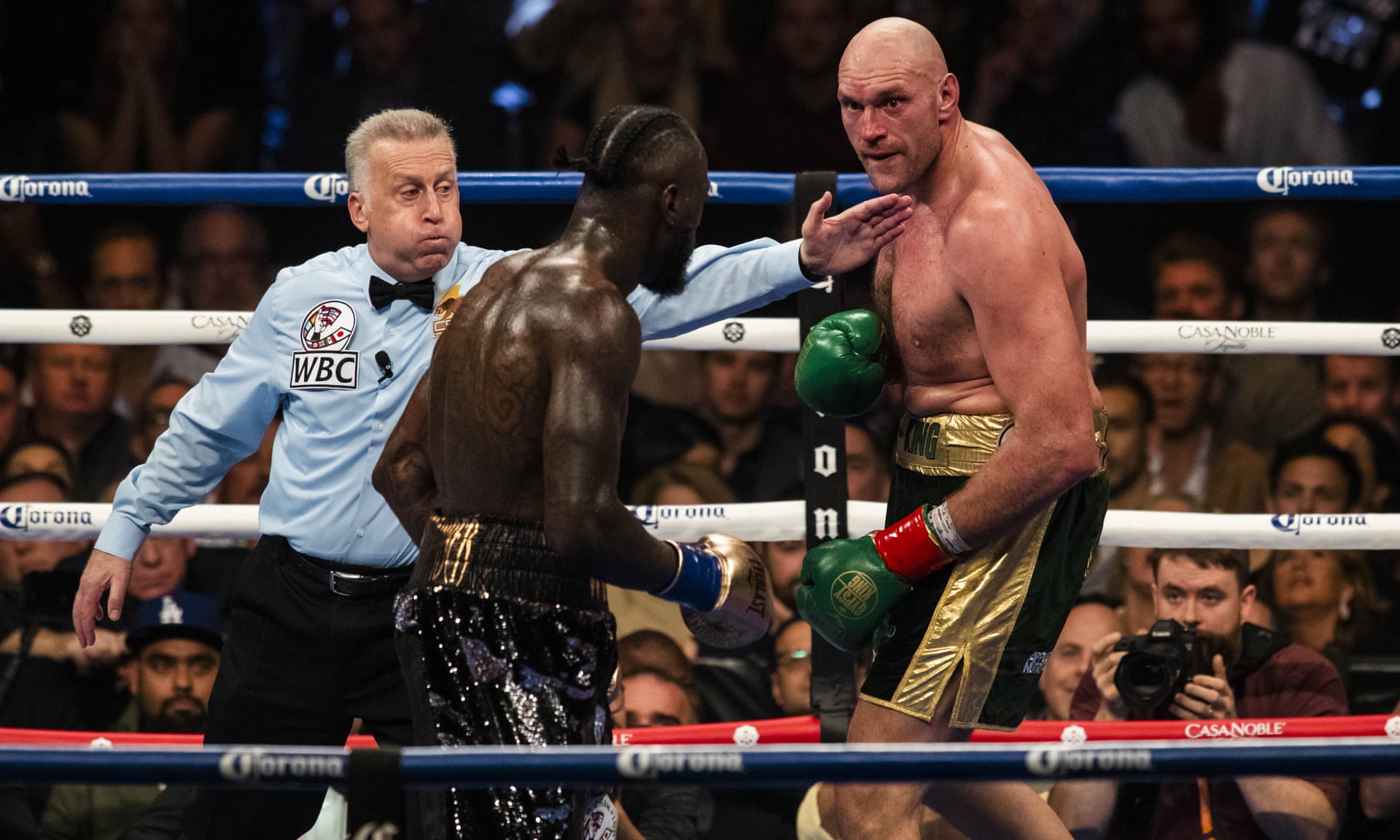 ---
---
Both fighters agreed to fight each other by August 2018. The buildup prior to the fight was immense and it elevated on 27 September when the fight was officially announced to take place on 1 December. And as we know, the WBC heavyweight title fight between Wilder and Fury was ruled as a draw. If compared to other great heavyweight fights of the past, it was a stunner to some extent but there is no denying this magnificent fight had an embarrassing end. There were split decisions, with one judge scoring it for each fighter and a third having it as a 113-113 draw.
---
---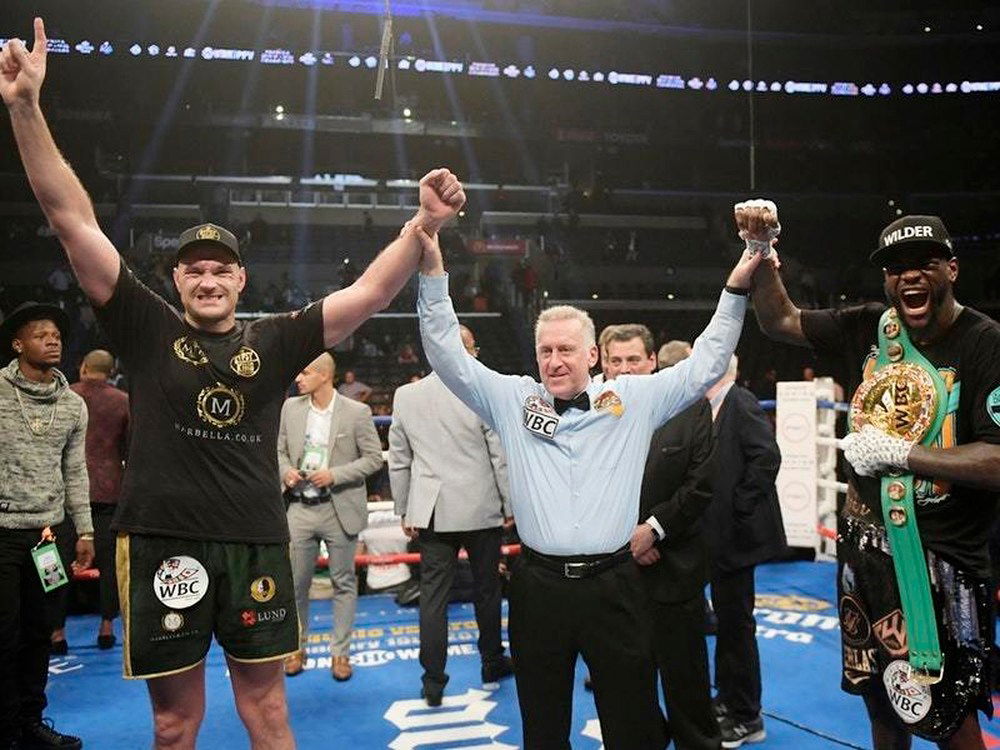 ---
---
Here is how it went
- Fury led the first round by 10-9.
- Wilder got in two good strikes in the second round and led by 10-9, overall, 19-19.
- Fury was more accurate with his shots in the third round and led it by 10-9, overall, 29-28.
- The fourth round had the same result, 10-9 to Fury as he led by 39-37.
- The fifth round belonged to Fury again, 10-9 to Fury, overall, 49-46.
- Wilder struggled but remained persistent in round six, however, Fury led the round by 10-9, overall, 59-55.
- Fury led round seven as well by 10-9 with an overall score of 69-64.
- Fury kept on taunting Wilder in round eight, 10-9 to Fury as he led by 79-73.
- Wilder fights back with full power in round 9 and take it by 10-8, but Fury led by 87-83.
- An extraordinary tenth round that went to Fury, he led it by 10-9, overall, 87-83.
- Fury's jab was long and precise in the round eleven, 10-9 to Fury, overall, he led by 107-101.
- Round twelve was Wilder making 'wild' attempts and succeeding in them, 10-8 to Wilder. So, it makes 115-111 to Fury.
---
---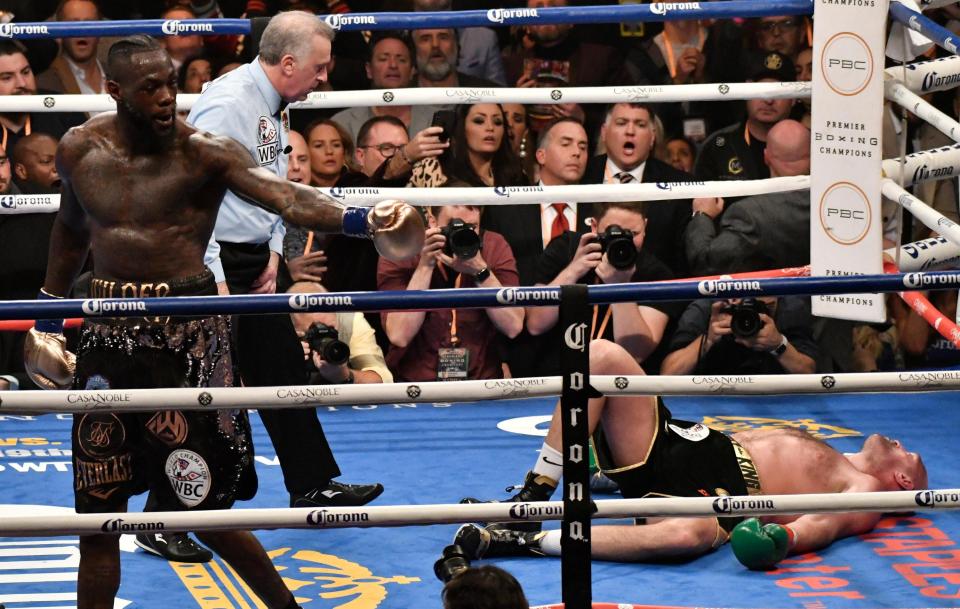 ---
---
Conclusion
There is a debate over the scoring of judges and many believe that Wilder got very lucky. One can argue that Fury is the clear winner of this game and many do agree with it as well. Although both fighters want a rematch, Wilder knows that it will be a lot of work for him if a rematch does happen. If we predict the future of a potential rematch, Fury seems like a possible winner but it can be said with absolute certainty because Wilder is a fighter who learns quickly from whatever small mistakes he makes.
---
Disclaimer: All images are copyright to their respective owners and are used by TGB for informational purposes only